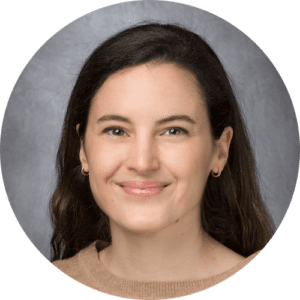 Dr. Irene Guijarro Munoz has been named the Science Liaison and Research Manager for the HLP.
Dr. Guijarro Munoz will coordinate the RET-NSCLC program at HLP, leveraging expert advisors, academic collaborators and commercial contractors to create model systems to test the impact of potential therapeutics. In addition, she will educate lung cancer patients and their families in the biology of the illness, treatments and possible outcomes.
Prior to working with the HLP, Dr. Guijarro Munoz was the Research Project Manager at Thoracic/Head and Neck Medical Oncology, Division of Cancer Medicine. The University of Texas MD Anderson Cancer Center, Houston, TX. Duties included: seeking appropriate funding mechanisms to support research, developing research proposals and budgets for industry partners and alliances, provide administrative oversight, and ensuring successful execution and providing administrative and scientific oversight for grants including multi-disciplinary and multi-project grants.
We are happy to add Dr. Guijarro Munoz to the HLP team. Welcome aboard!