RET
RET | abbreviation : rearranged during transfection : one of several mutations currently identified as the driver, or underlying cause, of lung cancer.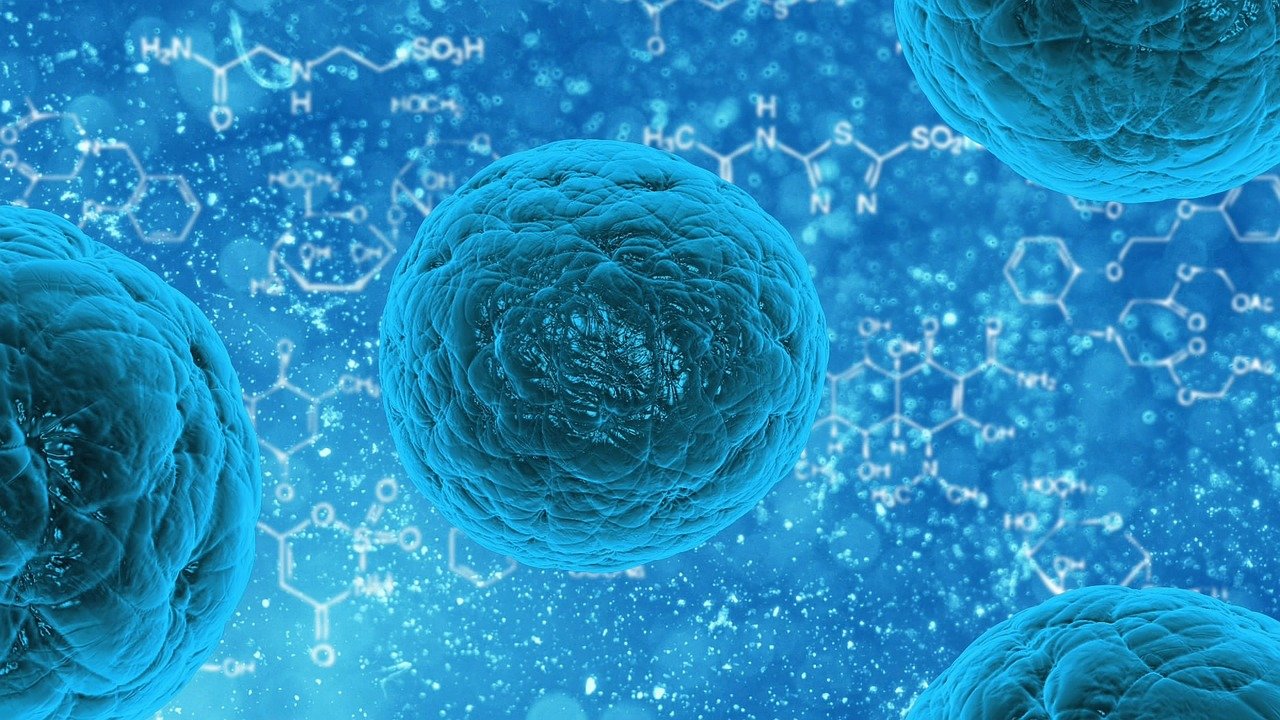 RET-positive cancer is a type of cancer caused by a mutation or abnormal re-arrangement of the RET gene, which codes for a cell membrane receptor and member of the tyrosine protein kinase family of proteins. This leads to abnormal activation of the cell membrane receptor, basically resulting in the "on-off" switch to get stuck in the "on" position and causing these abnormal cells to multiply and spread – thereby "driving" the cancer growth (1). 
RET alterations occur most commonly in lung cancer (non-small cell lung cancer (NSCLC)) and the number of new cases diagnosed each year is considerable, accounting for approximately 37,500 [IG1] cases worldwide and 4,000 cases in the US (2% of NSCLC) (2,3). RET alterations are also common in several types of inherited and sporadic thyroid cancers and can occur in other types of cancers like ovarian, breast, pancreatic, and colorectal cancers, among others (4-8) adding >110,000 cases yearly worldwide (9). 
The most frequent abnormal RET fusion partner genes in NSCLC are RET-KIF5B followed by RET-CCDC6, though at least 30 fusion partner genes have been identified to date (10,11). The significance of these fusion variants in terms of overall prognosis remains unclear.
Testing the cancer by sending a tissue sample from a tumor biopsy, or by sending a blood sample for a circulating cell-free DNA (cfDNA) test to a laboratory, to check for specific genetic alterations is the only way to detect cancer drivers like RET. If the test result is positive for a RET mutation or abnormal rearrangement of the RET gene, this information can help to identify effective treatment and clinical research options. 
Treatment of RET positive cancer
Currently selpercatinib (Retevmo) and pralsetinib (Gavreto) are the two FDA-approved RET-inhibitors that selectively target the RET protein. These treatments showed great benefit and durable responses in most patients but unfortunately within 1-3 years, many patients become resistant to the therapies and the cancer progress again (3, 12-13). Finding new therapies that prevent resistance or effective treatment option for RET patients who become resistant to selpercatinib and pralsetinib are crucial unmeet needs. 
©LUNGevity Foundation video below. Used with permission.
Those more likely to have RET positive lung cancer are:
Younger

Never smokers

Women more commonly than men
RET fusions associated with NSCLC are more prevalent in younger patients who have never or rarely smoked. Abnormal fusion of the RET gene occurs in 2% of all lung adenocarcinomas, which is about 37,500 people annually.
The above information was obtained with permission from RETpositive.org.
Free Webinar Series:
Testing and Targeting Tumours with RET Alterations
The program is designed to offer an overview of research activities in this area and review the current status and future prospect of testing and targeting various tumours with RET alterations.
Chair: Fabrice Barlesi
Speakers: Frédérique Penault-Llorca, Carmen Belli, Alexander Drilon