By: Anthony Sireci, M.D., senior vice president, clinical biomarkers and diagnostics development, Loxo@Lilly
Increasingly, cancer care is being approached with precision medicine methods that can offer personalized medical care based on a person's genes or specific disease. Biomarker testing helps to make an accurate cancer diagnosis and allows for treatments based on a person's tumor.1 For patients living with lung cancer, the advancement in targeted therapies has led to an increase in overall survival over the past ten years.2
Despite progress through the years to improve patient access to testing, we still don't live in a world where all patients with advanced cancers receive high-quality and broad-based genomic profiling. As we move towards a new standard of care, it is critical for patients to understand the importance of biomarker testing and feel empowered and equipped with the right resources to know when to engage in discussions with their care team.
How to Advocate for the Right Testing at the Right Time
In order to receive a targeted therapy, a biomarker test is required to match the patient to the right treatment at the right time. The best way to know if a cancer has a treatable alteration is for patients to talk to their physician and treatment teams about how to get tested for all treatable biomarkers. And, depending on how advanced the cancer is, that might mean at diagnosis. Patients should feel empowered to be active participants in their diagnostic journey and treatment planning. One major way patients can become active participants in their treatment journey is by asking questions at key moments during the diagnostic and treatment selection journey.
Initial conversations about biomarker testing can be started with doctors at the time of tissue biopsy for diagnosis of cancer. Oftentimes, these biopsies are performed by interventional radiologists or pulmonologists, depending on where the patient is treated. Patients should ask about the amount of tissue taken during the diagnostic stage and ensure that it is not only enough for diagnosis of the cancer, but also to send additional molecular testing of the tumor. It's important to ask this of the doctor ordering the biopsy, even before they initiate a biopsy so that a clear plan is in place. The need to rebiopsy if enough tissue isn't initially collected is not only time-consuming but potentially dangerous. In addition to planning the appropriate amount of tissue, patients might also ask their care team about the plan for testing: which labs will be used and is the testing comprehensive of all the biomarkers an oncologist would need for making treatment decisions.
When collecting a biopsy, a proceduralist will remove cells or tissue from a given tumor and a pathologist will then examine the appearance of the cells and tissue to help determine a diagnosis. The pathologist will also send the tissue to a special lab for comprehensive molecular testing and that result can take up to two weeks to be received by an oncologist.3 Given this process, collecting enough tissue at the diagnostic stage can hopefully provide data available at the time of the first or next visit with an oncologist.
Even if enough tissue is collected at the time of procedure, turnaround times for genomic testing are high and samples can fail due to insufficient tumor tissue or low-quality tissue. It is worth talking to a proceduralist or oncologist about using genomic testing based on cancer genes circulating in the blood, or liquid biopsy/ctDNA. Ordering both tissue and ctDNA testing at the same time can expedite the receipt of results to the oncologist and mitigate the risk of sample failure down the line. A big risk for patients here is insurance coverage and should also be discussed.
Below are potential questions that patients can utilize when speaking with their interventionalist, or to remind their oncologist later on, in order to advocate for the best treatment options:
Am I eligible for a biomarker test? If so, how would the test inform my treatment plan?
 I've heard about comprehensive testing at labs that offer genomic profiling tests—Is this one test going to tell me all of the relevant results I need to know about biomarkers?
Will my insurance cover a comprehensive biomarker test?
I've heard tumor testing is the gold standard, but that it can take a long time. Can we discuss sending a liquid biopsy at the same time as the tumor sample?
It's fundamental for patients to be given the right tools to understand how their biomarker results can impact their treatment journey. And patients can help ensure this by asking questions about their lab results, including what the biomarkers indicate in relation to their cancer diagnosis and treatment options. And it's important that patients and doctors have these conversations at the right time.
Biomarker Testing is Worth the Wait
Although it may take several weeks to receive the results of a comprehensive biomarker test, waiting for the results before starting therapy is an important factor for which patients should advocate, if clinically possible. According to a recent survey, biomarker testing helped doctors tailor therapy for nearly 93% of respondent patients whose cancers were tested over the past three years.4
Biomarker testing ensures that a patient gets matched to an effective treatment for their cancer at the right time, making comprehensive biomarker testing "worth the wait" and worth the effort to advocate for proper testing when determining one's treatment path.
Guest Author Bio: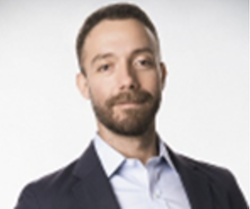 Anthony "Nino" Sireci, M.D., senior vice president, clinical biomarker and diagnostics development, Loxo@Lilly. Dr. Sireci is a board-certified clinical pathologist and a practicing molecular pathologist. Prior to joining Loxo@Lilly, he was an assistant professor of pathology and cell biology at Columbia University and a medical director in the Laboratory of Personalized Genomic Medicine at Columbia Medical Center. He is an active member of the Association for Molecular Pathology (AMP), where he serves as the vice chair for new codes and pricing on the Economic Affairs Committee. He is also a member of the Pathology Coding Caucus in the College of American Pathologists (CAP) and the Molecular Pathology Advisory Group in the American Medical Association (AMA). Dr. Sireci received a B.A. in chemistry from New York University and an M.D. from the Johns Hopkins University School of Medicine. He completed his residency training in clinical pathology at the New York Presbyterian Hospital-Columbia University Medical Center where he also served as chief resident. During this residency, he also received an M.Sc. in biostatistics from the Mailman School of Public Health at Columbia.
References: